Clubs, institutions and On-trade
The combination of fine wine specific inventory management, information and rich content, and core ERP functions for purchasing stock, automatic reordering  for hospitality operations with sophisticated core fine wine inventory functionality to allow private membership clubs, institutions and fine wine-centric licensed on-trade businesses to create and manage a sophisticated wine offering.
End-to-end solution
Purchase ordering
Calculation of fully loaded costs
Automatic reordering process when stocks reach a defined threshold
Product definitions, market valuations for over 370,000 fine wine vintages
Standardised fine wine descriptions for improved accuracy
Receiving wine and inventorying workflow
Optional barcode and scanner-integration for flawless put-away, movements and consolidations.
Cellar management, stock taking and auditing
Margin calculation
Optional sales order processing for member sales, events, banqueting
POS integration and reconciliation
Wine menu app ( tablet, mobile, website) and print-ready format
Procurement channel accessing a huge list of good provenance fine wine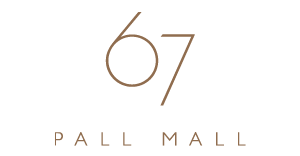 "When we set about building a data rich wine list and cellar management solution, the key was selecting a provider with the knowledge, experience and expertise to ensure that we could deliver a turn-key, premium deliverable. That solution: Wine Owners."
Grant Ashton
Founder
More
Value we bring
Create a fine wine program with a fit-for-purpose platform that allows a hospitality business to be innovative and to increase high-margin revenues whilst delivering on the expectations of the most demanding customers.
Exercise proper controls and auditability throughout, with stocktaking and reconciliation processes that protect your valuable wine stocks. Up to date market pricing enables you to revalue stocks as often as you want so that you don't lose margin by being out of date as market prices appreciate. 
Present an engaging wine list, whether in electronic format or print-ready, to educate customers, support sommeliers and present your wine program with a compelling presentation of must-have information, to increase average spend on wine per cover.